Literally. So Hudson is a big three year old. I can hardly believe it and I don't have any idea where all the time has gone, but my little boy who was just a baby two minutes ago is now a "big boy". We have been through quite the adventure so far with daily ups and downs, but I love this little man more than I could ever conceive. He means the world to me and with being my first child, I can contribute the immense joy I have in being a mother and also the gallons (seriously probably buckets) of tears shed out of frustration, and happiness of course...but mostly frustration:) But all in all he is such a light to our home and definitely exudes an energy that could not come from anyone else. We love him with everything we have.
Here is the highlight of the day....or as Tim termed it the "birthday week". It really was ridiculous how much fun he had this year. I don't think next year will be quite so extravagant, but he was due for something since last year was a cake, period. Get ready, there are A LOT of pictures.
Hudson sporting his new bike, "The Gravel Blaster"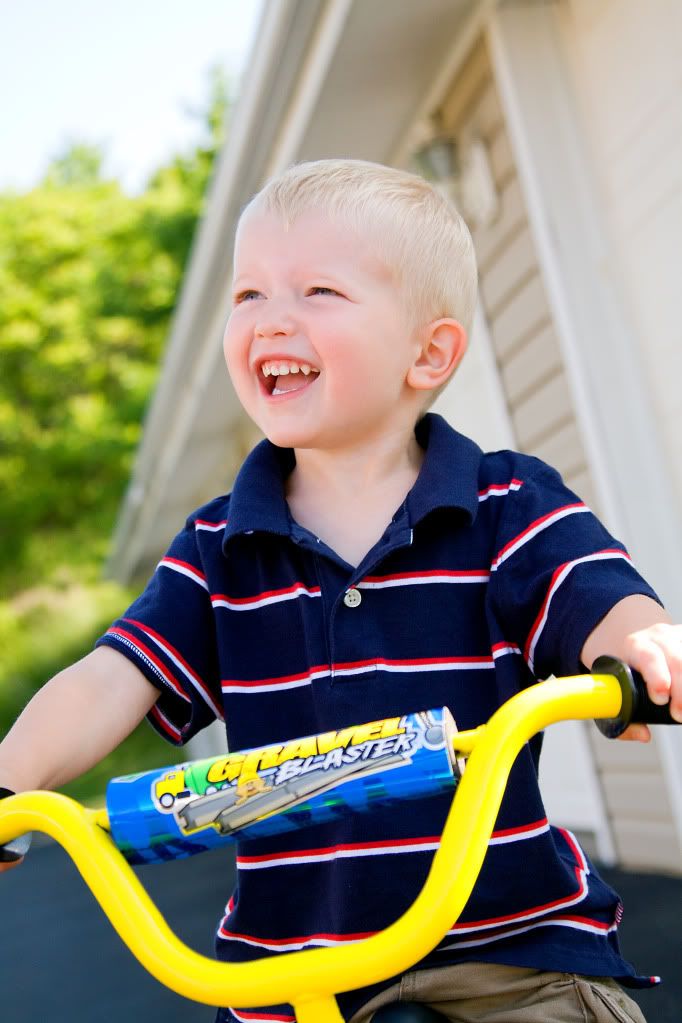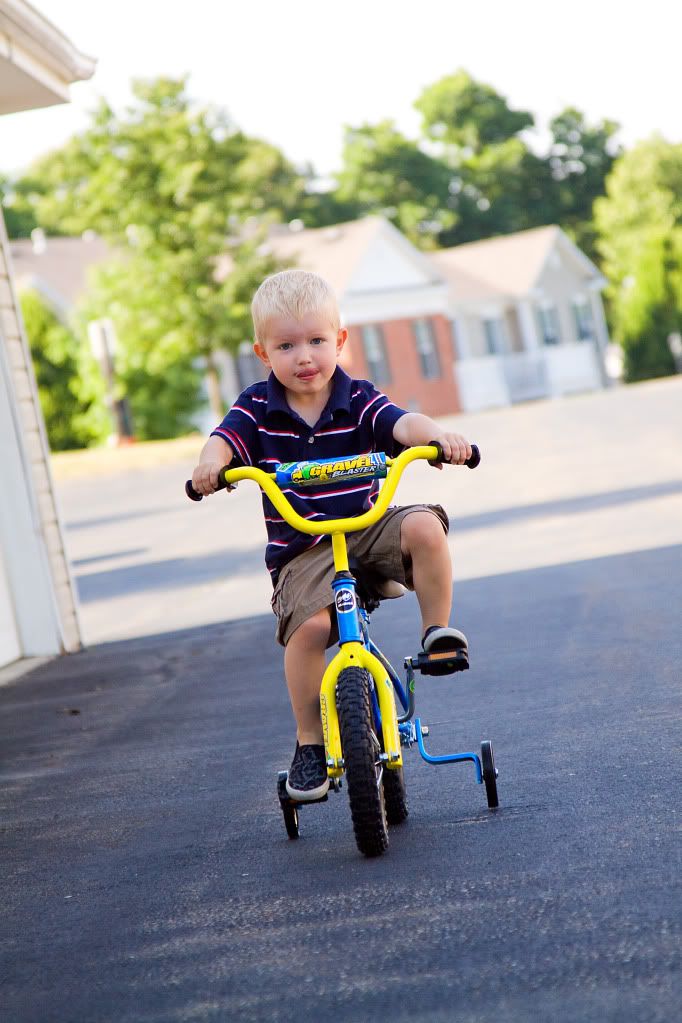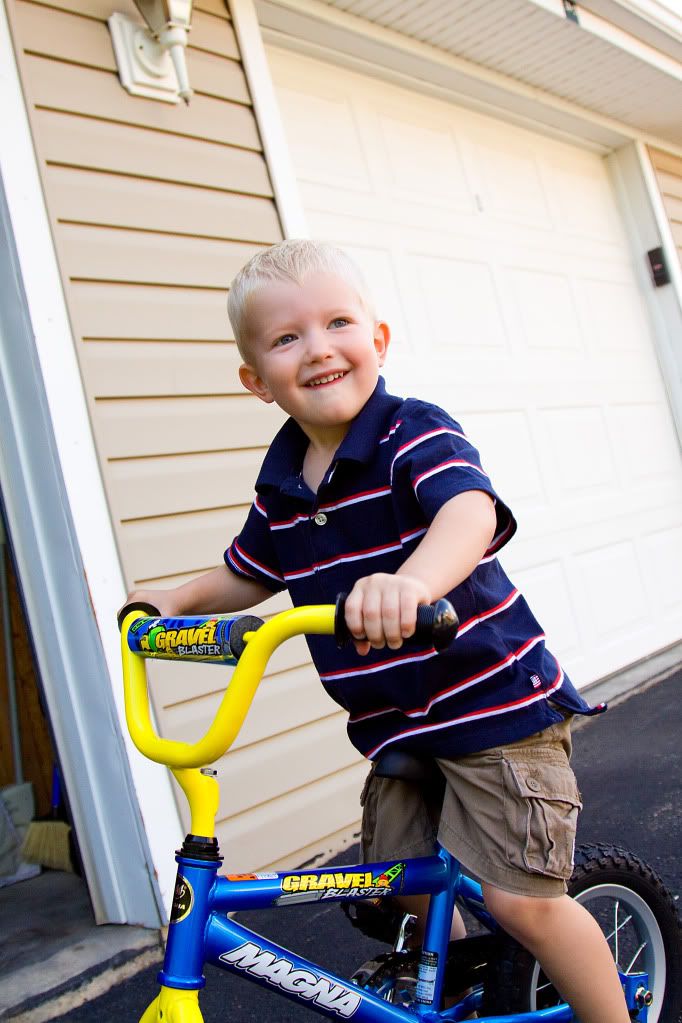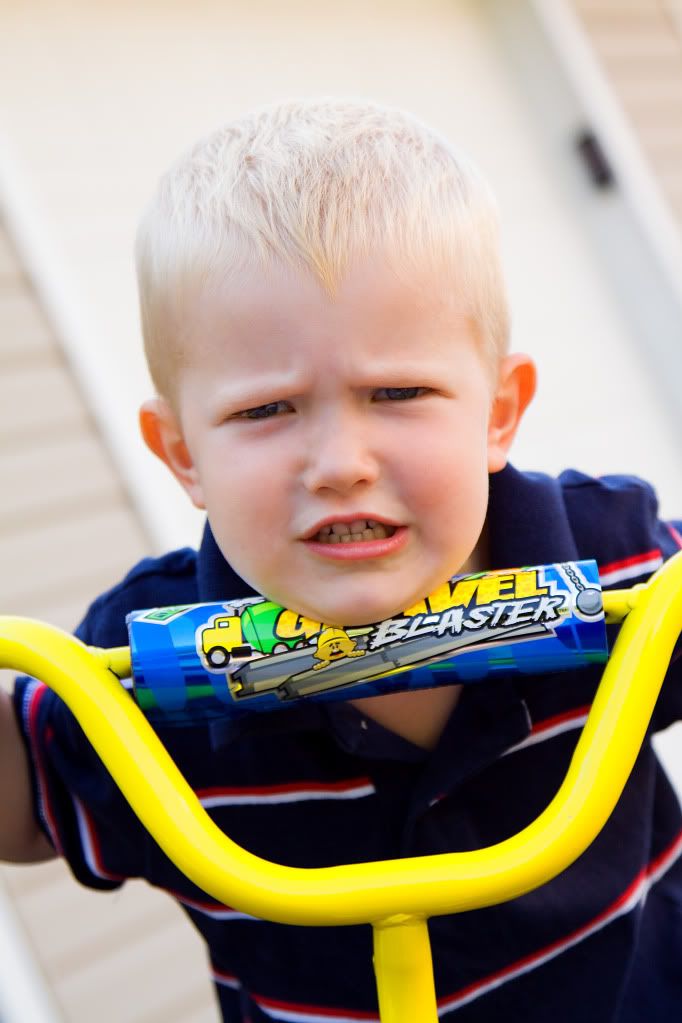 First time ever at Chucky Cheese. He was in heaven and kept asking me if
the life size Chucky Cheese could come to his pool party.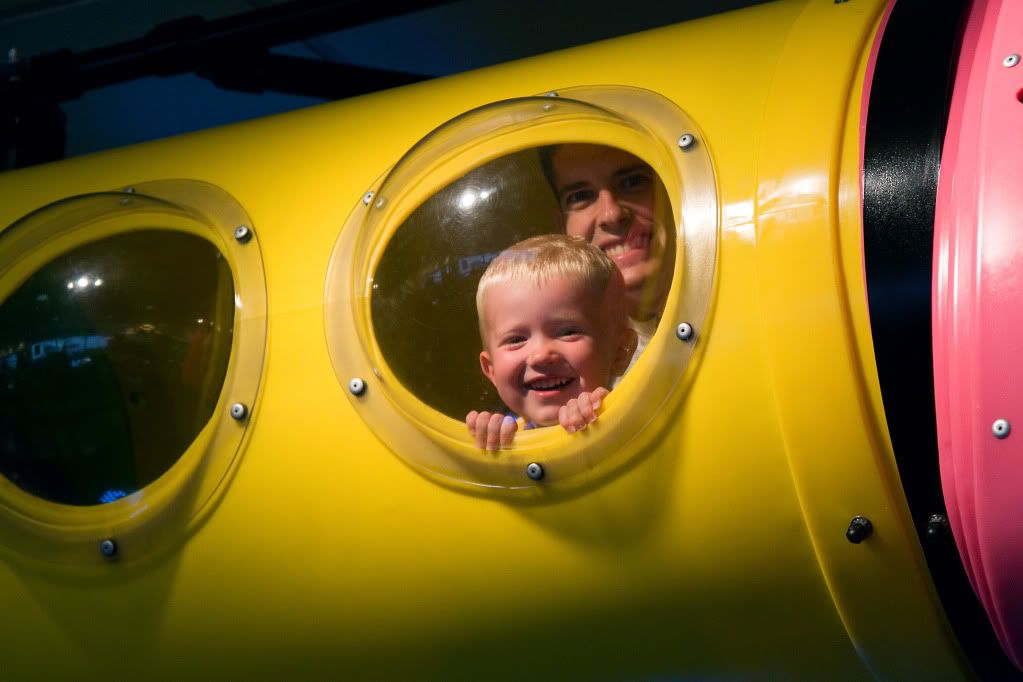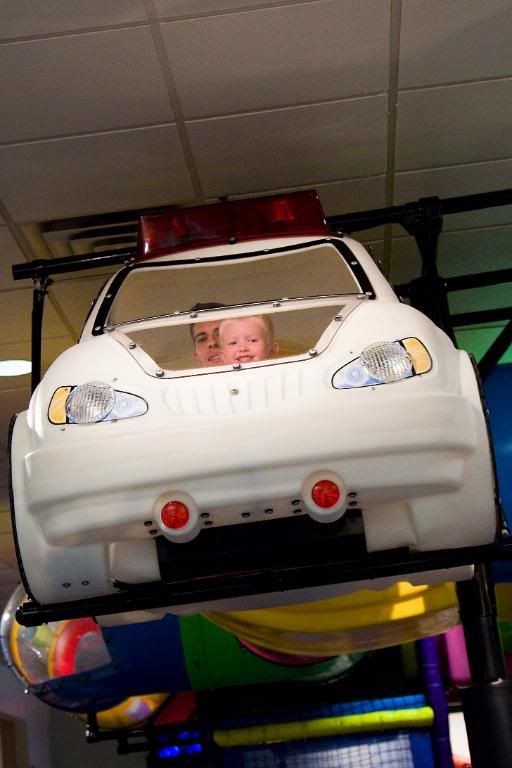 Hudson's official Birthday Party......everything Dinosaur! The weather finally
coorperated after we canceled the original date of the party due to "severe thunderstorm warnings". Of course I walked outside at 3:30 pm- the exact time the party would
have started, and there was SUN. No one can predict the weather here.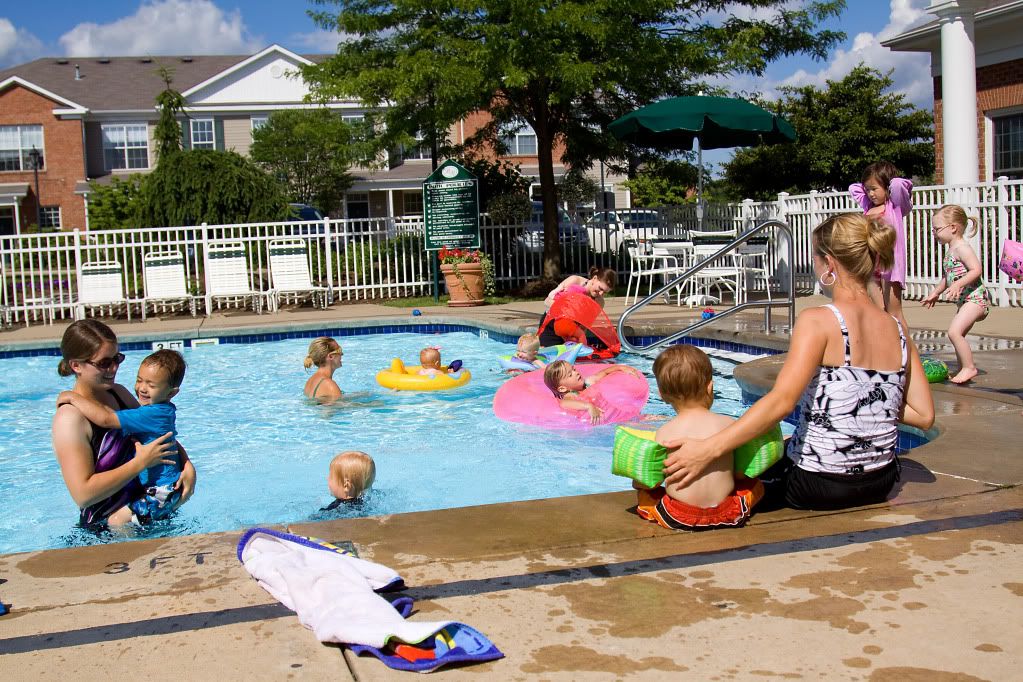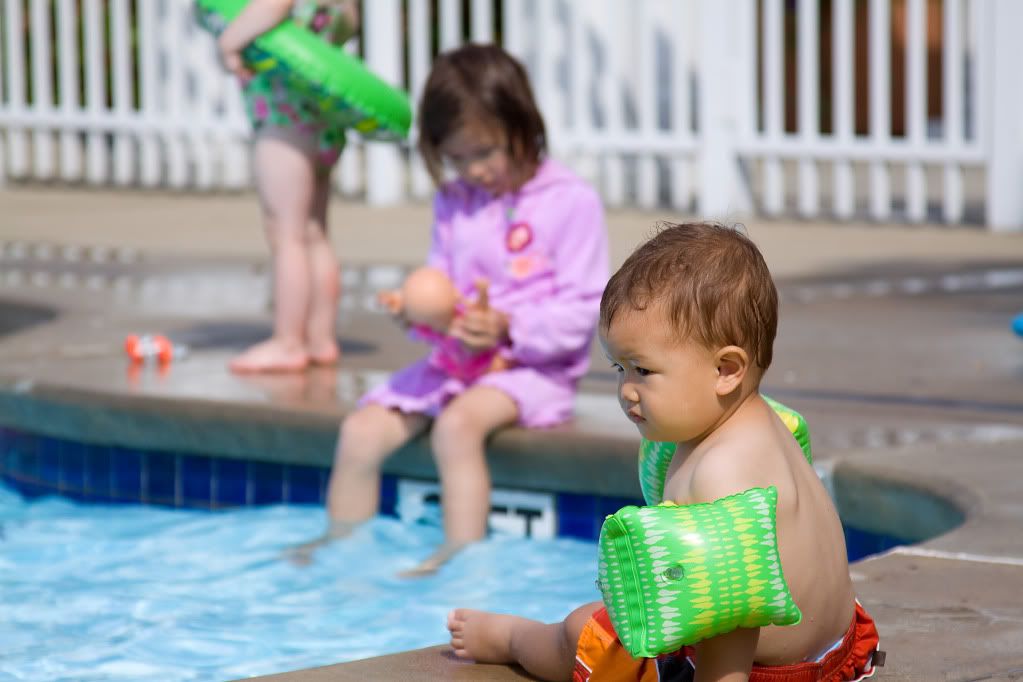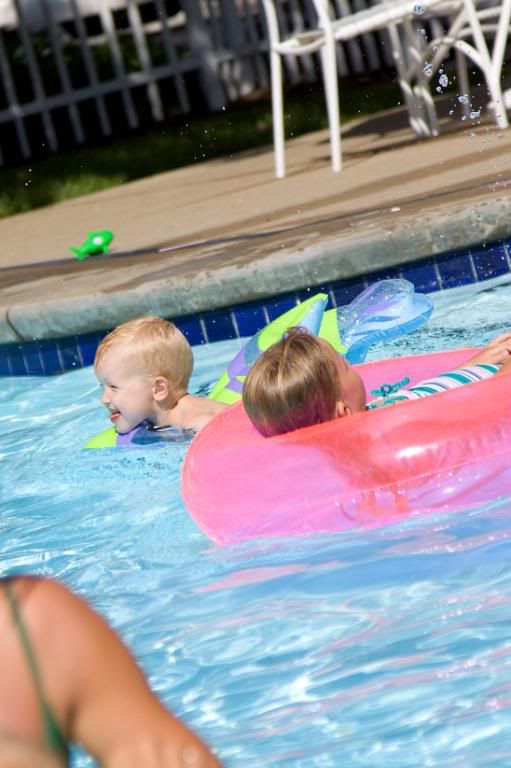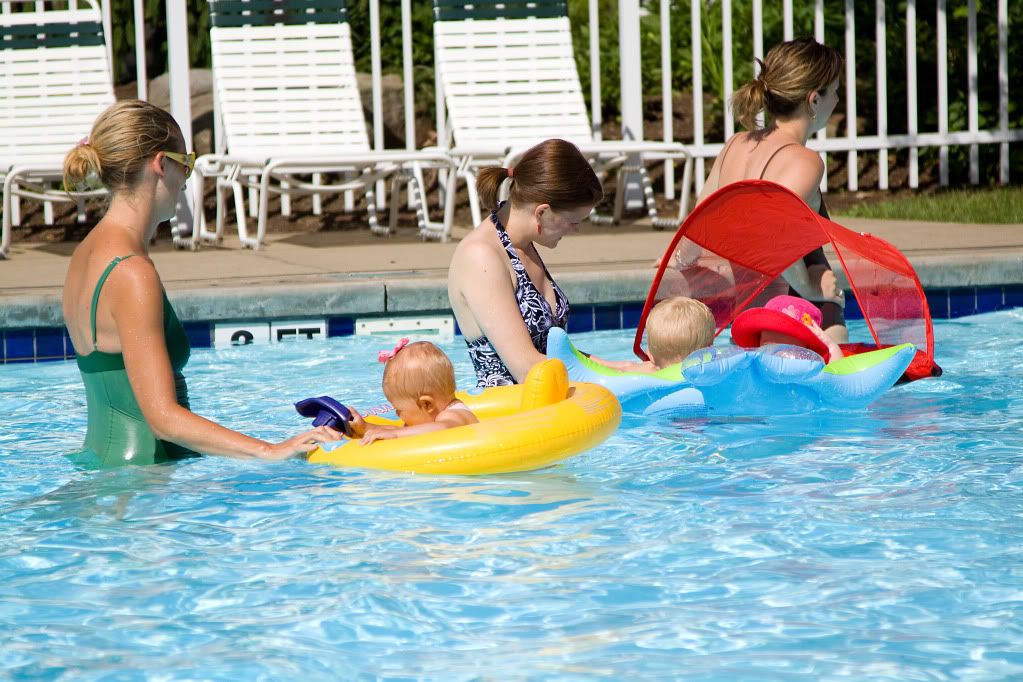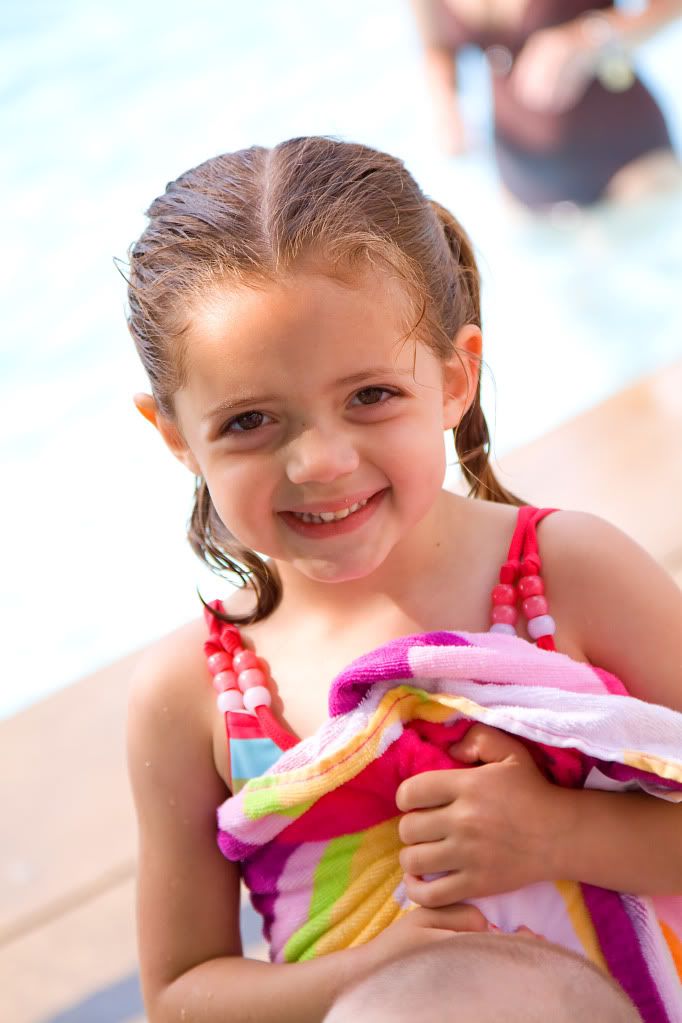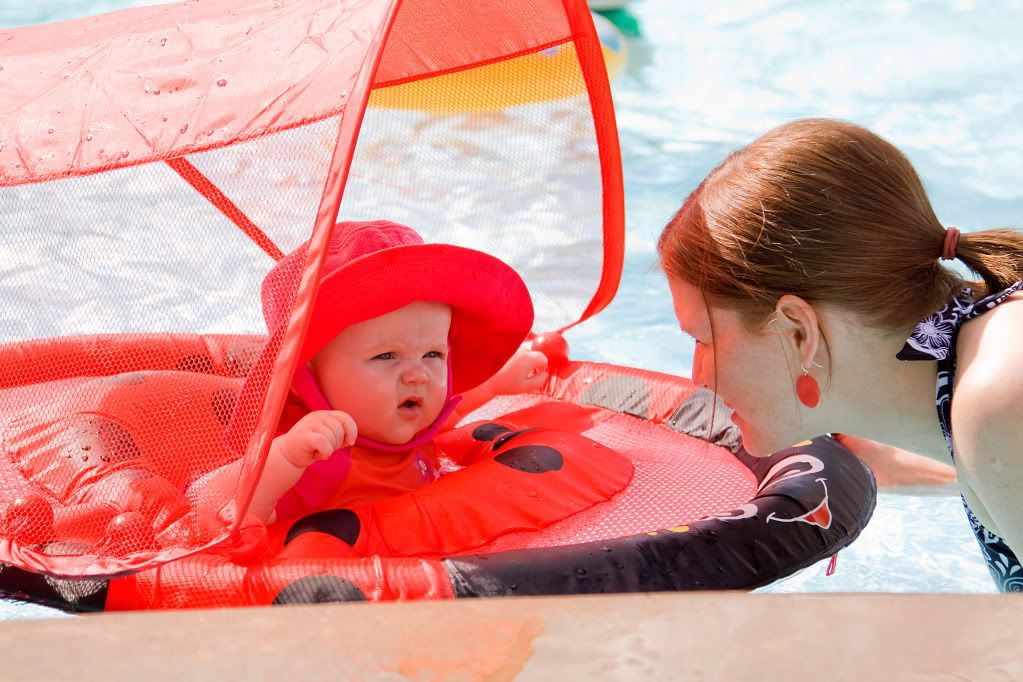 THE BIRTHDAY CAKE
(I am still finding green frosting throughout my kitchen. Only Lindsey will know the
nightmare I got myself into when I started this wonderful project. Thank heaven she
took my kids or they may not have eaten that day.)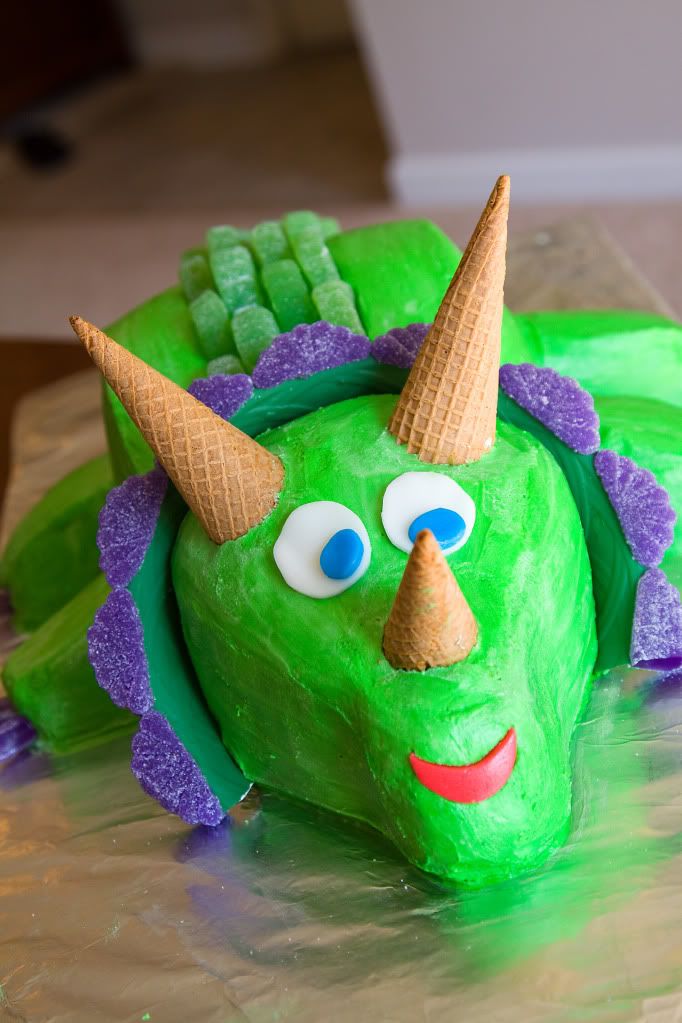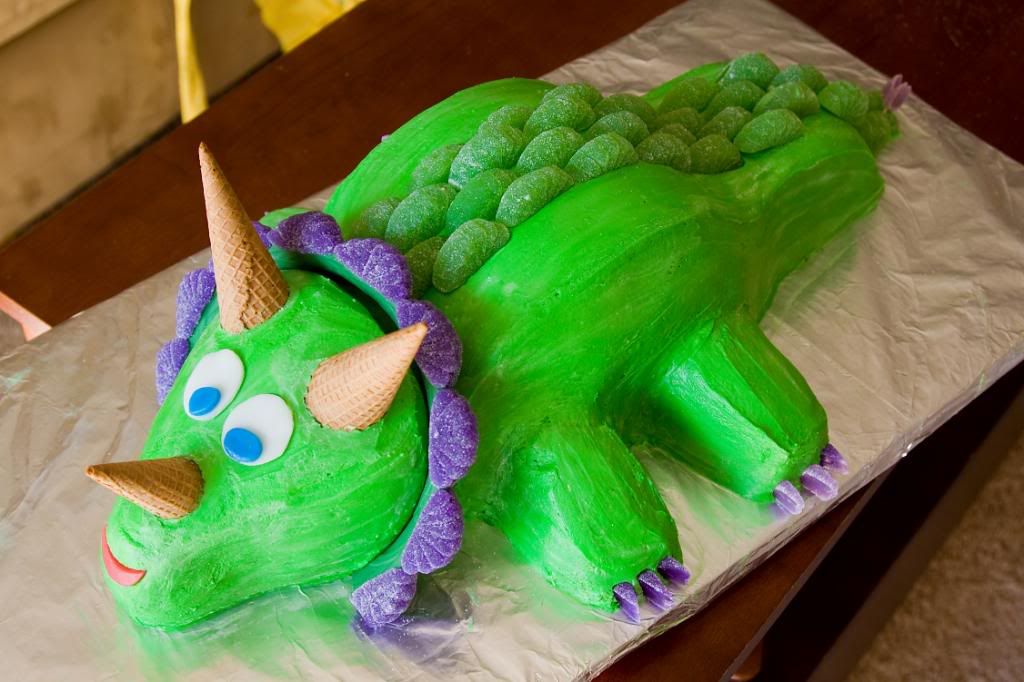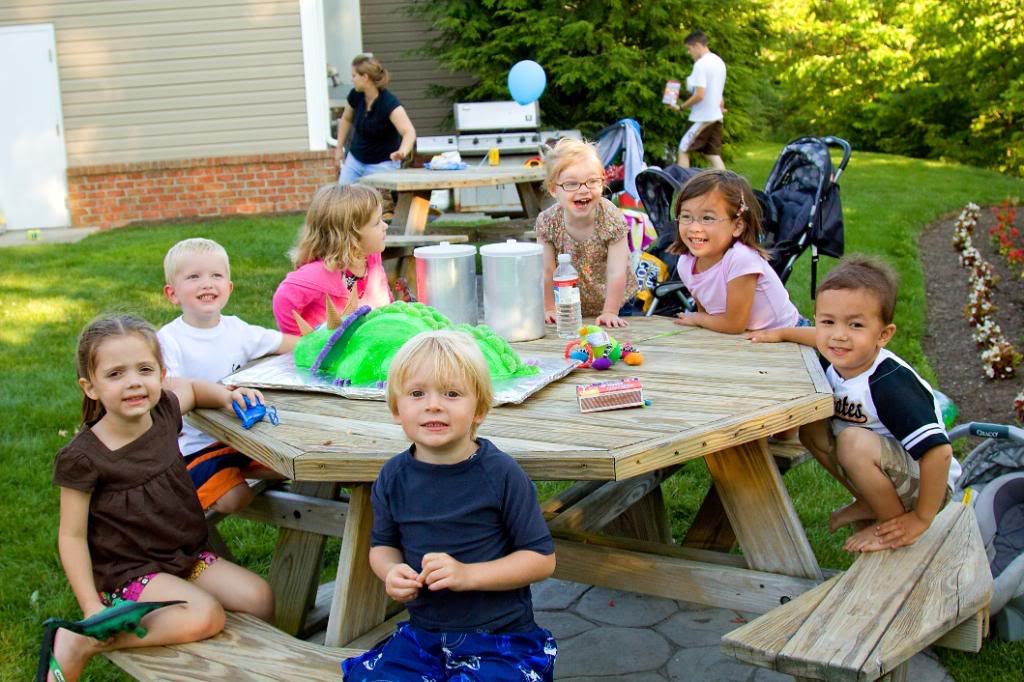 Hudson's Dino shirt made by Keri. He LOVES it to say the least.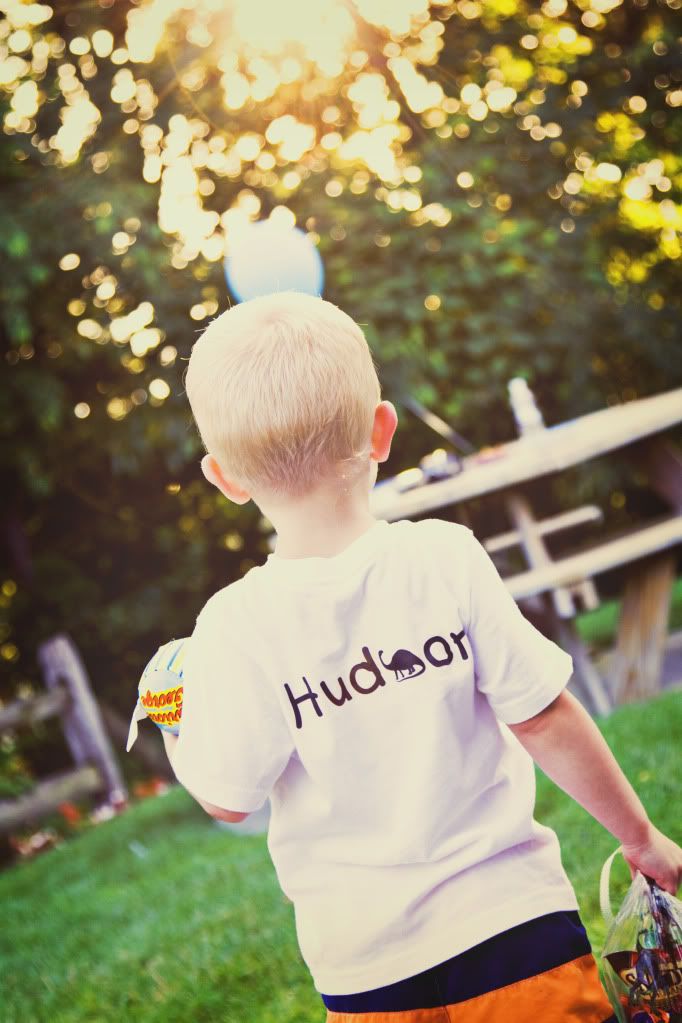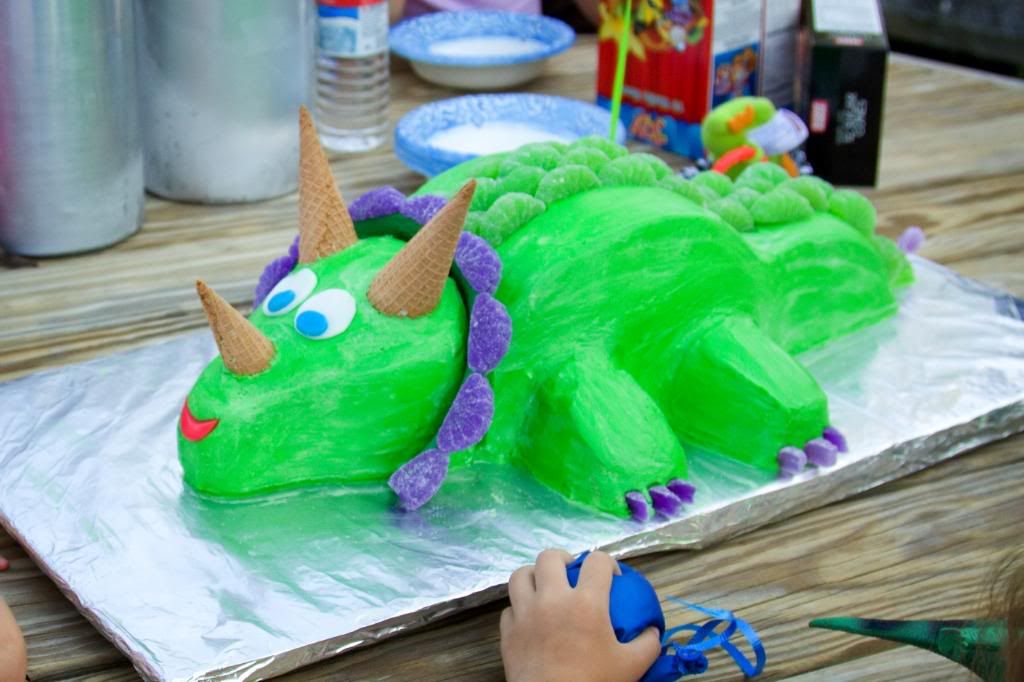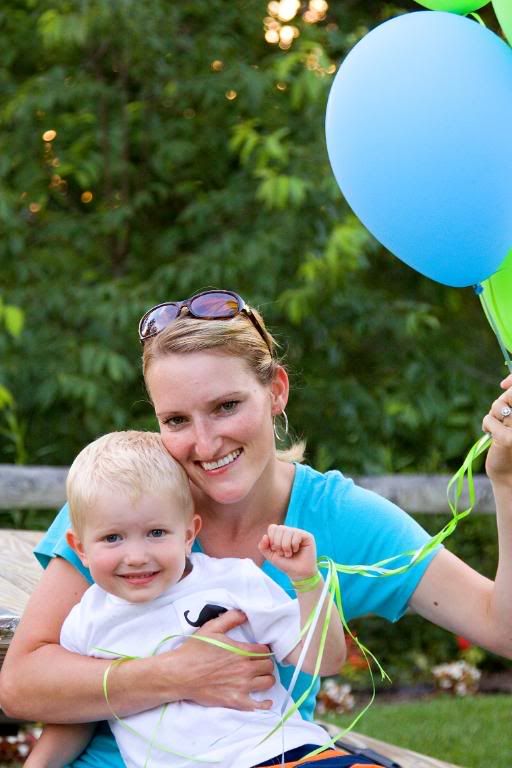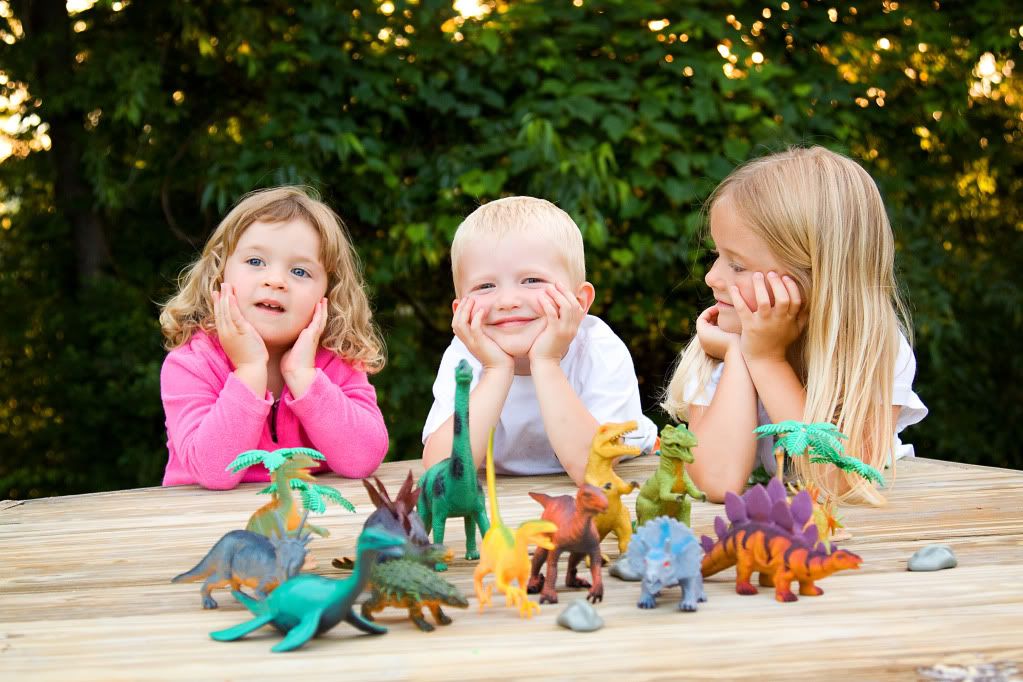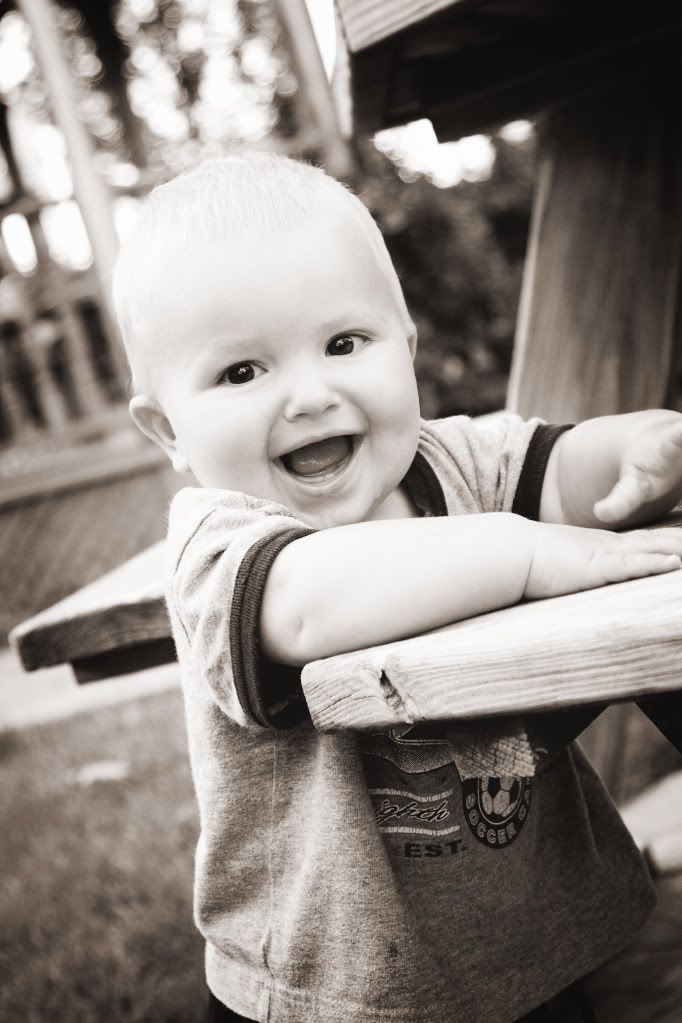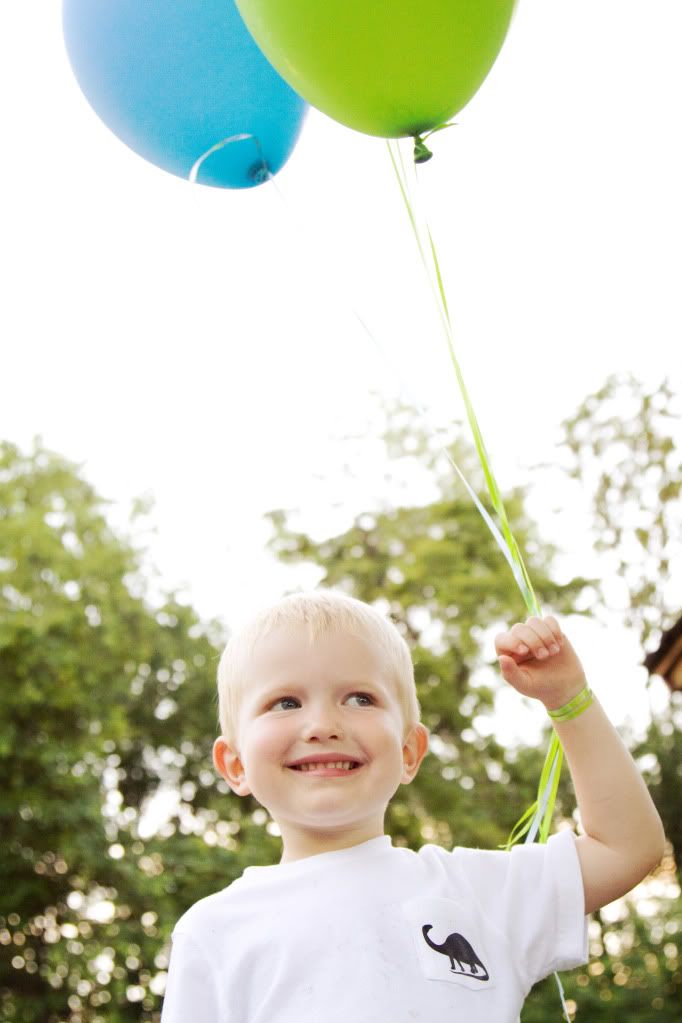 For Billy- the creative genius behind this shot.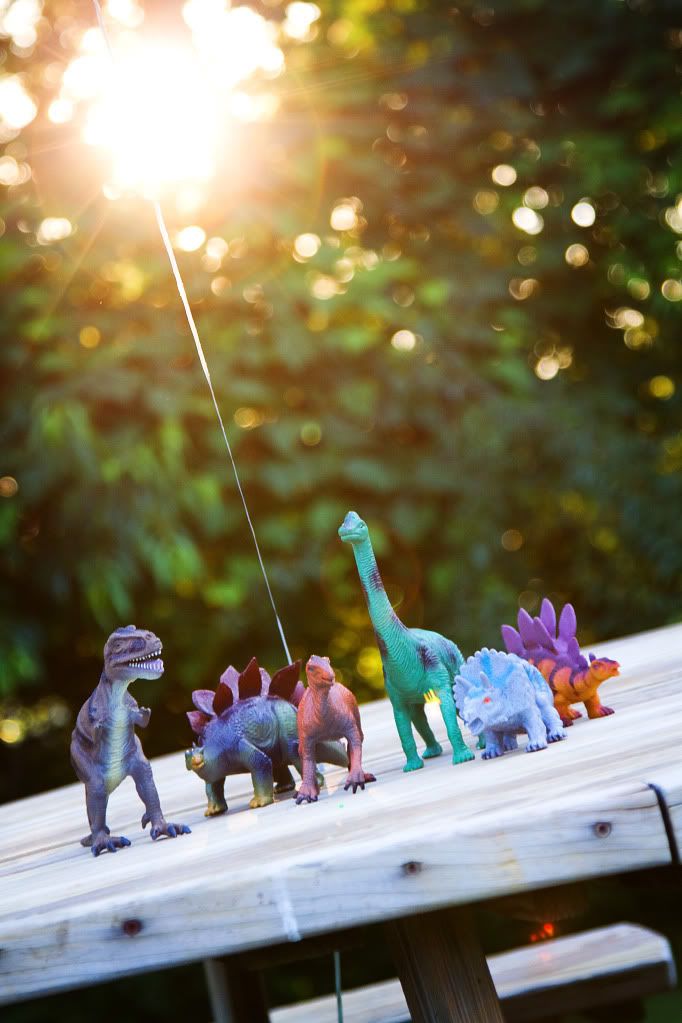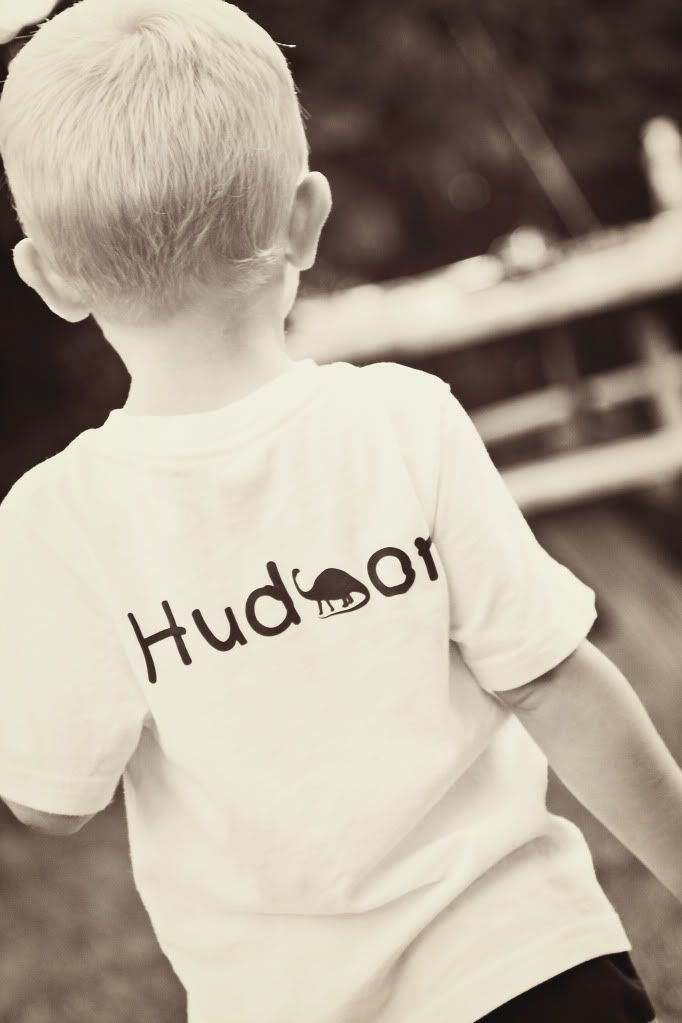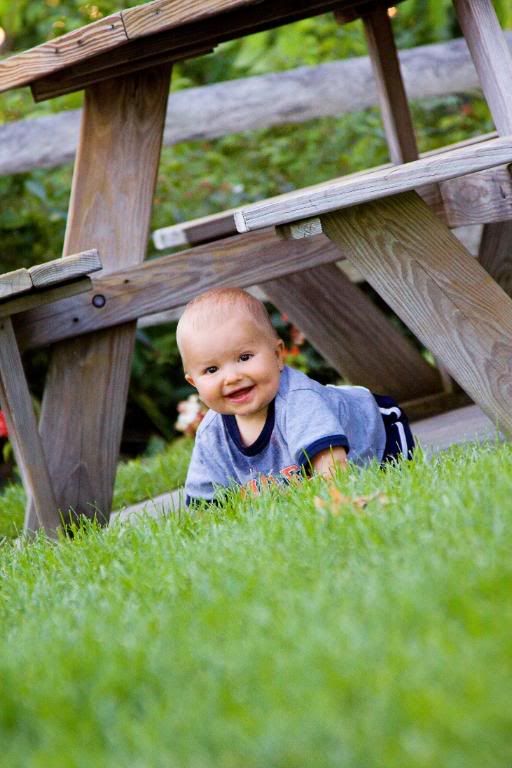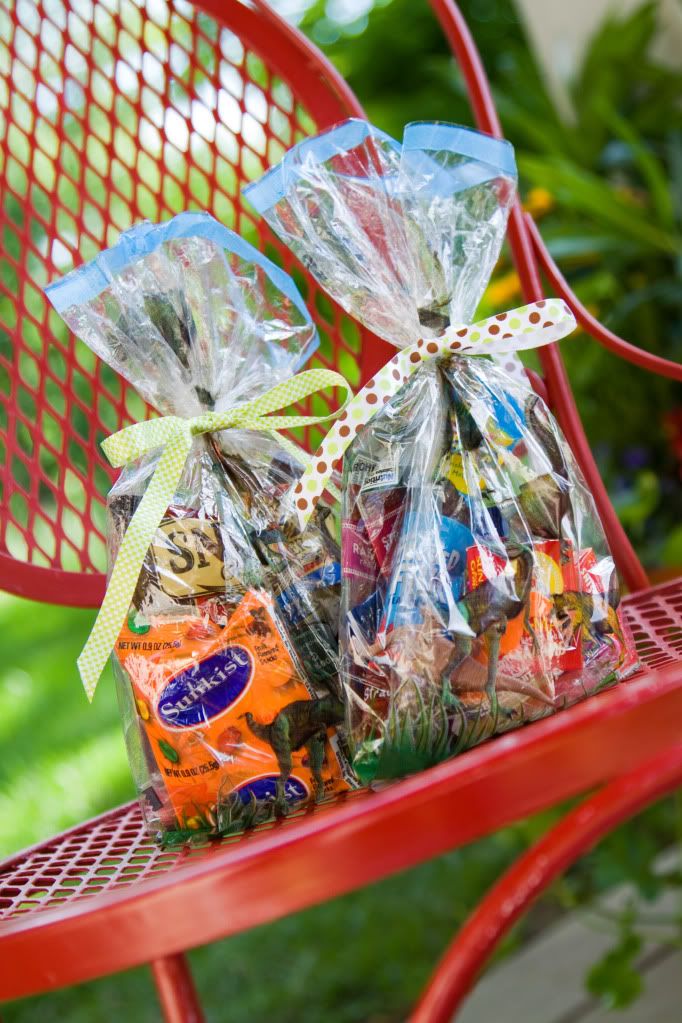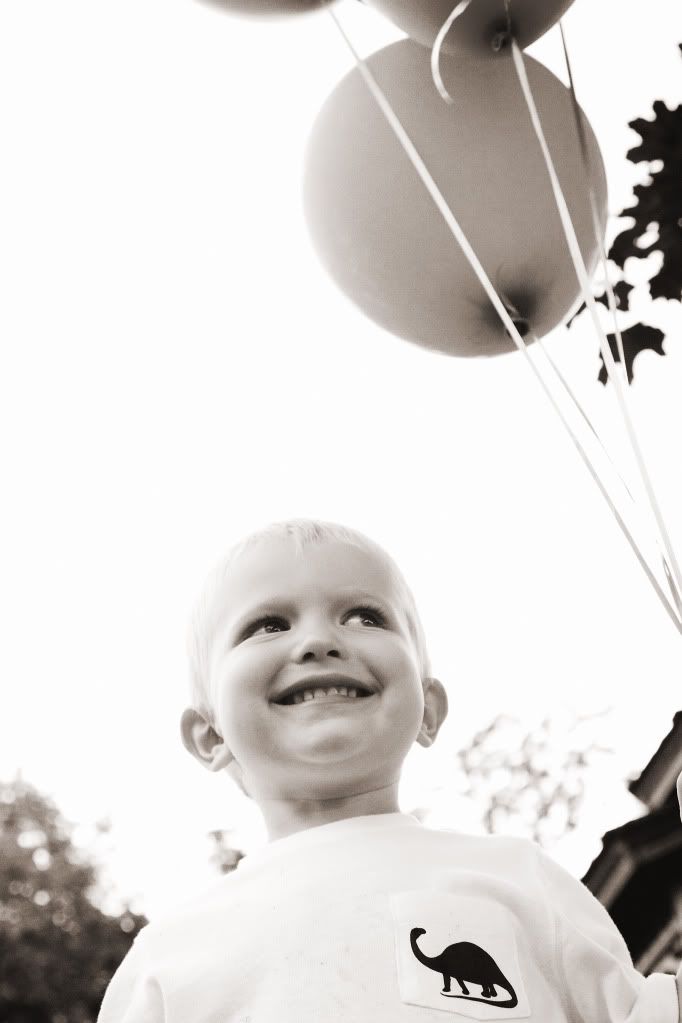 The face says it all. Happy Birthday Hudson! We love you.