We recently went camping with a bunch of our friends from the dental school. We had a great time and camped at a new place in Keystone State Park. Our campsite was beautiful and sat right on the edge of the lake where Hudson was able to fish all morning long. He is getting quite good, and is able to cast, snag, and reel in the fish all by himself. He still is not quite comfortable getting the fish off the hook, but he LOVES fishing. He caught about 20 fish that morning and he could not stop talking about it. It has been so fun to see him get into it. He are a few highlights of our trip.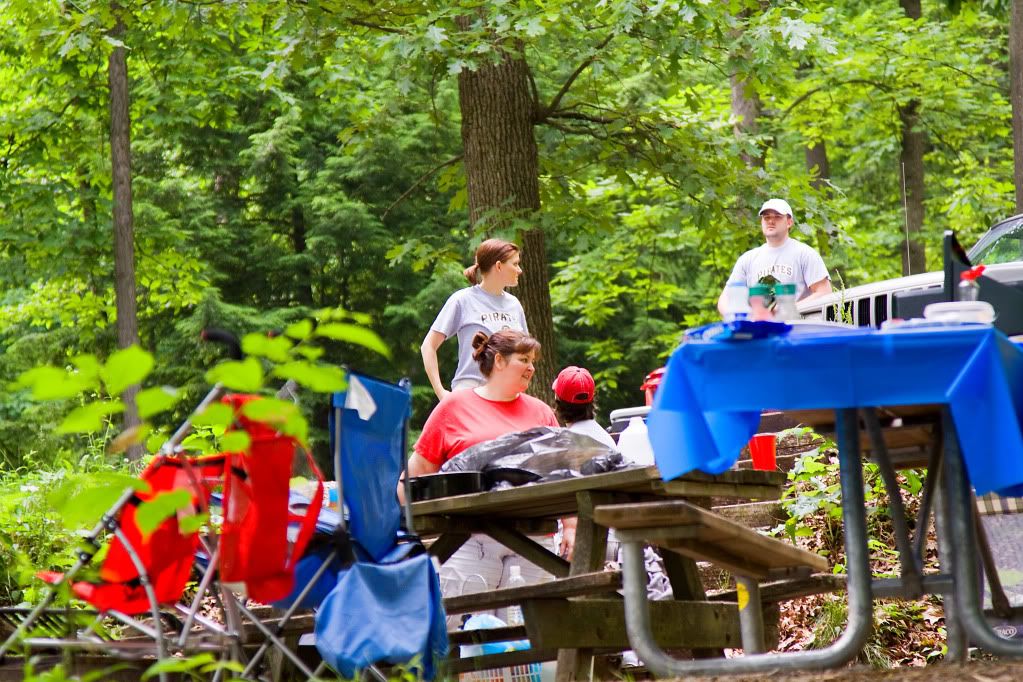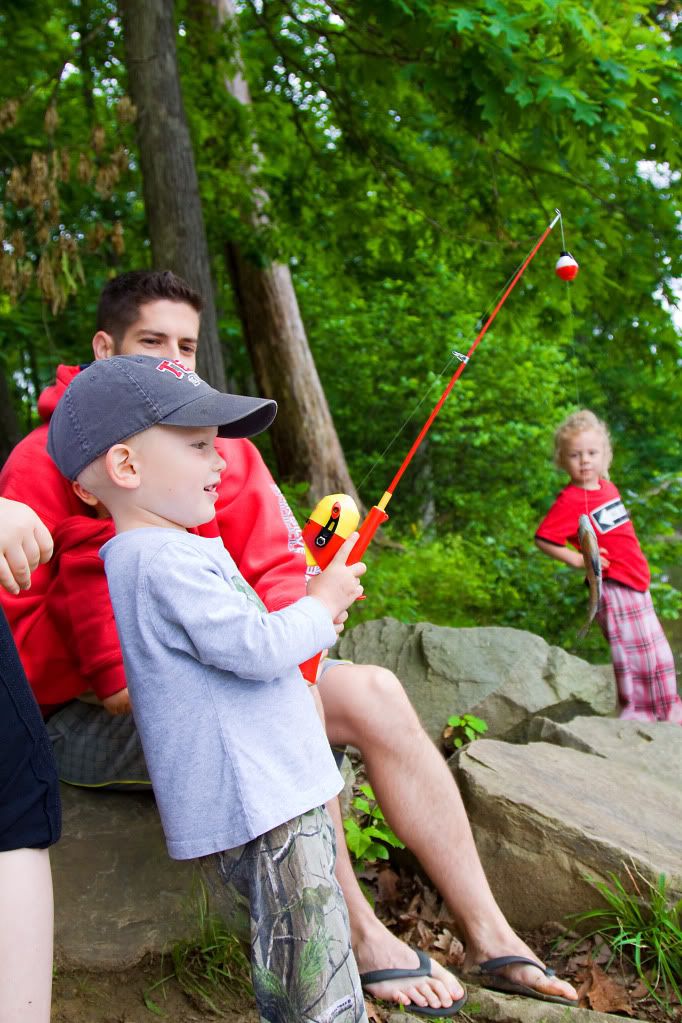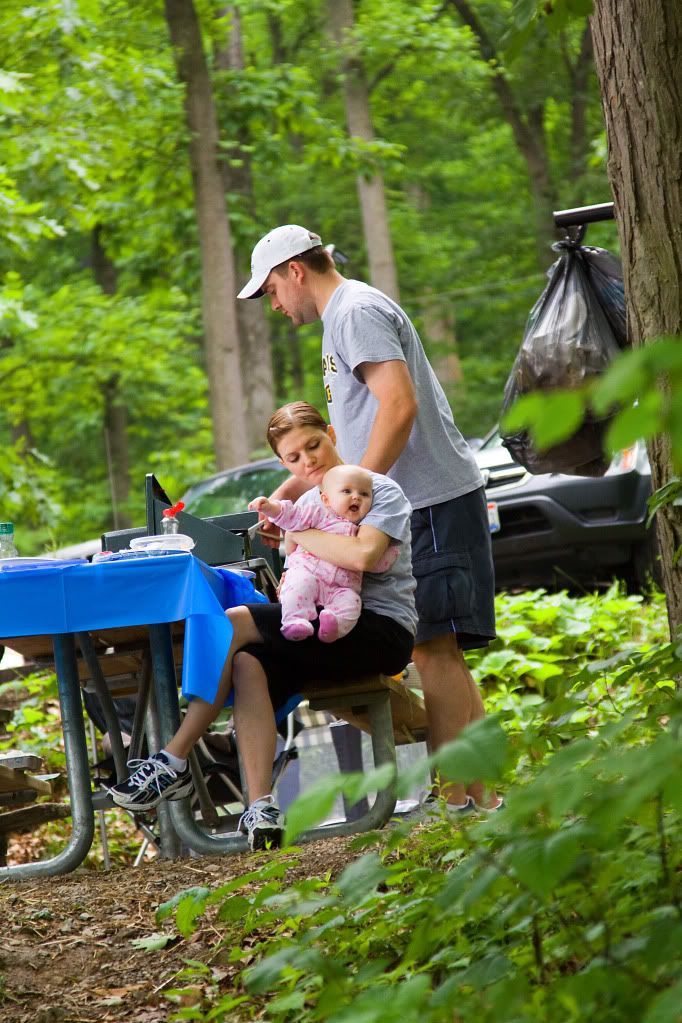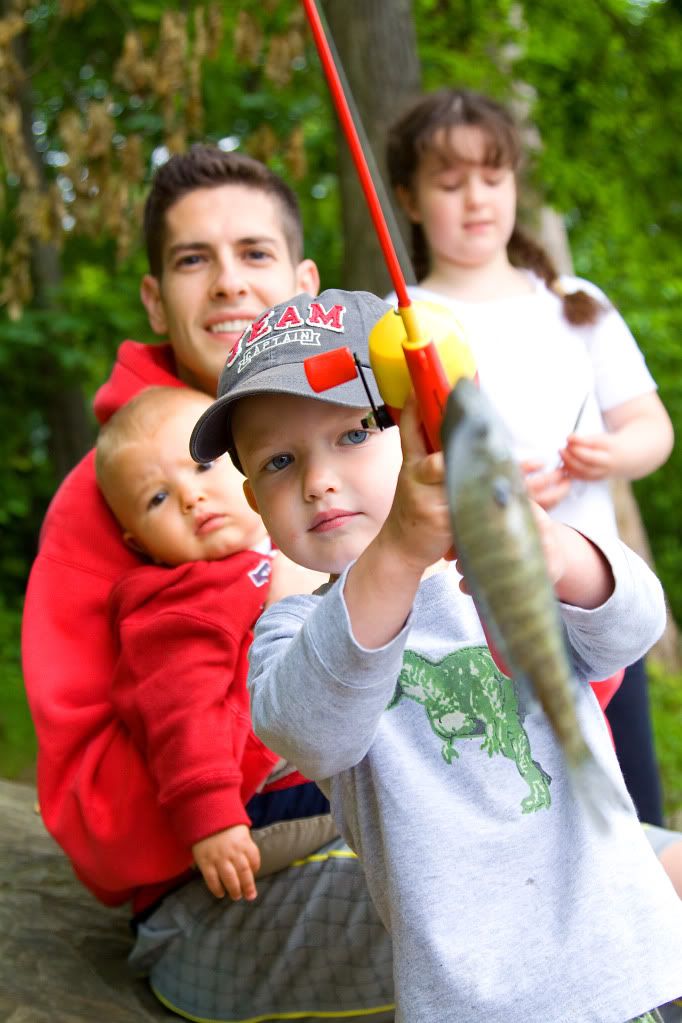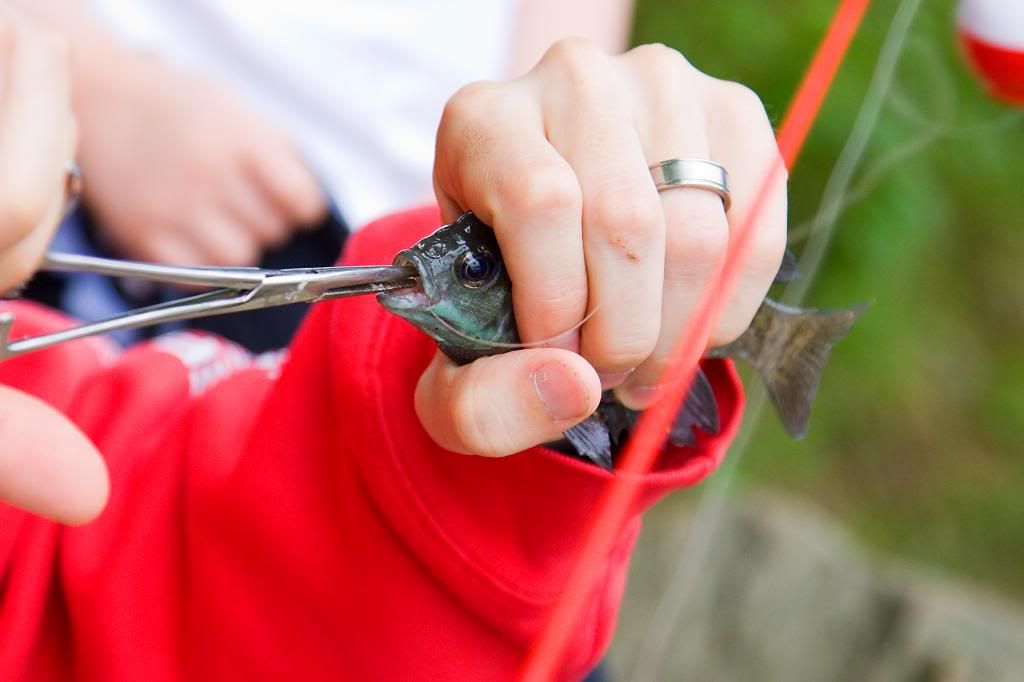 A nice, peaceful nap in the woods.....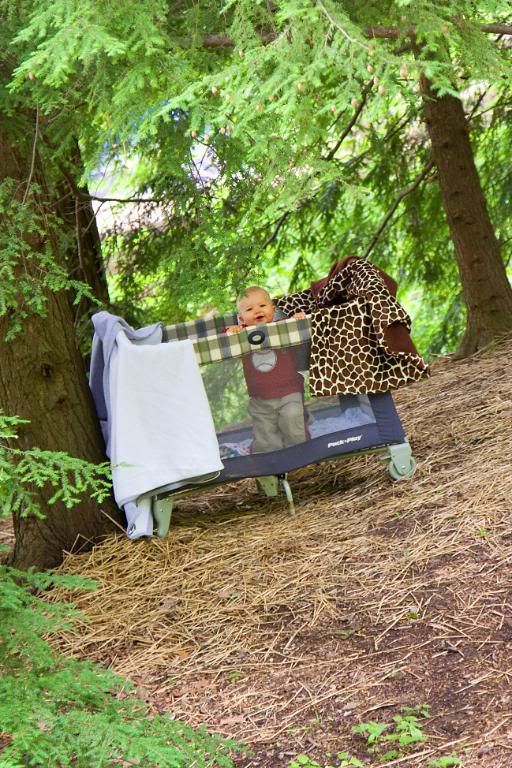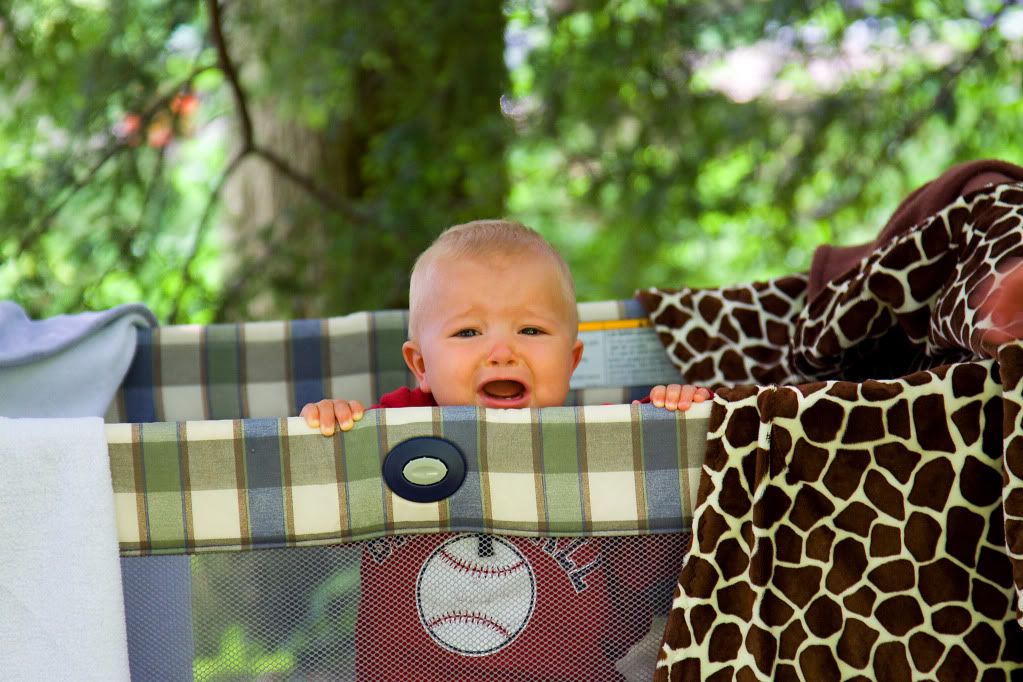 And Tate didn't like it. Really, he did sleep, but was not excited about being in the
tree cave when he woke up.

As you can see, our camp was not exactly organized.